Submitted by

Anonymous (not verified)

on Fri, 07/12/2013 - 13:33
In addition to his executive leadership roles for the entire family of Investors Title companies, Morris Fine serves as president and chief operating officer of Investors Title Insurance Company. Prior to joining the company in 1992, Mr. Fine worked in the Privately Owned and Emerging Business Group of Ernst and Whinney, now Ernst and Young. Also a native of Chapel Hill, Mr. Fine graduated from the University of North Carolina at Chapel Hill and is a Certified Public Accountant.
Team Member Title:
President & Chief Operating Officer
Photo: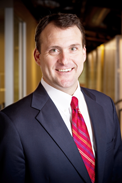 Primary Markets:
Alabama
Alaska
Arizona
Arkansas
California
Colorado
Connecticut
Delaware
District Of Columbia
Florida
Georgia
Hawaii
Idaho
Illinois
Indiana
Iowa
Kansas
Kentucky
Louisiana
Maine
Maryland
Massachusetts
Michigan
Minnesota
Mississippi
Missouri
Montana
Nebraska
Nevada
New Hampshire
New Jersey
New Mexico
New York
North Carolina
North Dakota
Ohio
Oklahoma
Oregon
Pennsylvania
Rhode Island
South Carolina
South Dakota
Tennessee
Texas
Utah
Vermont
Virginia
Washington
West Virginia
Wisconsin
Wyoming