Submitted by

Anonymous (not verified)

on Fri, 07/12/2013 - 07:32
Jon Biggs oversees risk management functions related to Investors Title's approved provider system. In this role, he oversees the approval process, develops educational seminars and communications-based initiatives involving approved providers and agents, and manages provider data and analysis related to the company's risk management efforts. Prior to joining Investors Title in 2012, he was partner at a firm in Durham, North Carolina where he practiced residential and commercial real estate law for more than 20 years. Mr. Biggs holds a bachelor's degree from Duke University and a Juris Doctor from Wake Forest University School of Law.
Team Member Title:
Vice President & Director of Risk Management & Education
Photo: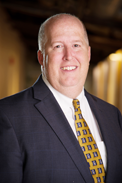 Location:
Corporate Risk Management
Primary Markets:
Alabama
Alaska
Arizona
Arkansas
California
Colorado
Connecticut
Delaware
District Of Columbia
Florida
Georgia
Hawaii
Idaho
Illinois
Indiana
Iowa
Kansas
Kentucky
Louisiana
Maine
Maryland
Massachusetts
Michigan
Minnesota
Mississippi
Missouri
Montana
Nebraska
Nevada
New Hampshire
New Jersey
New Mexico
New York
North Carolina
North Dakota
Ohio
Oklahoma
Oregon
Pennsylvania
Rhode Island
South Carolina
South Dakota
Tennessee
Texas
Utah
Vermont
Virginia
Washington
West Virginia
Wisconsin
Wyoming